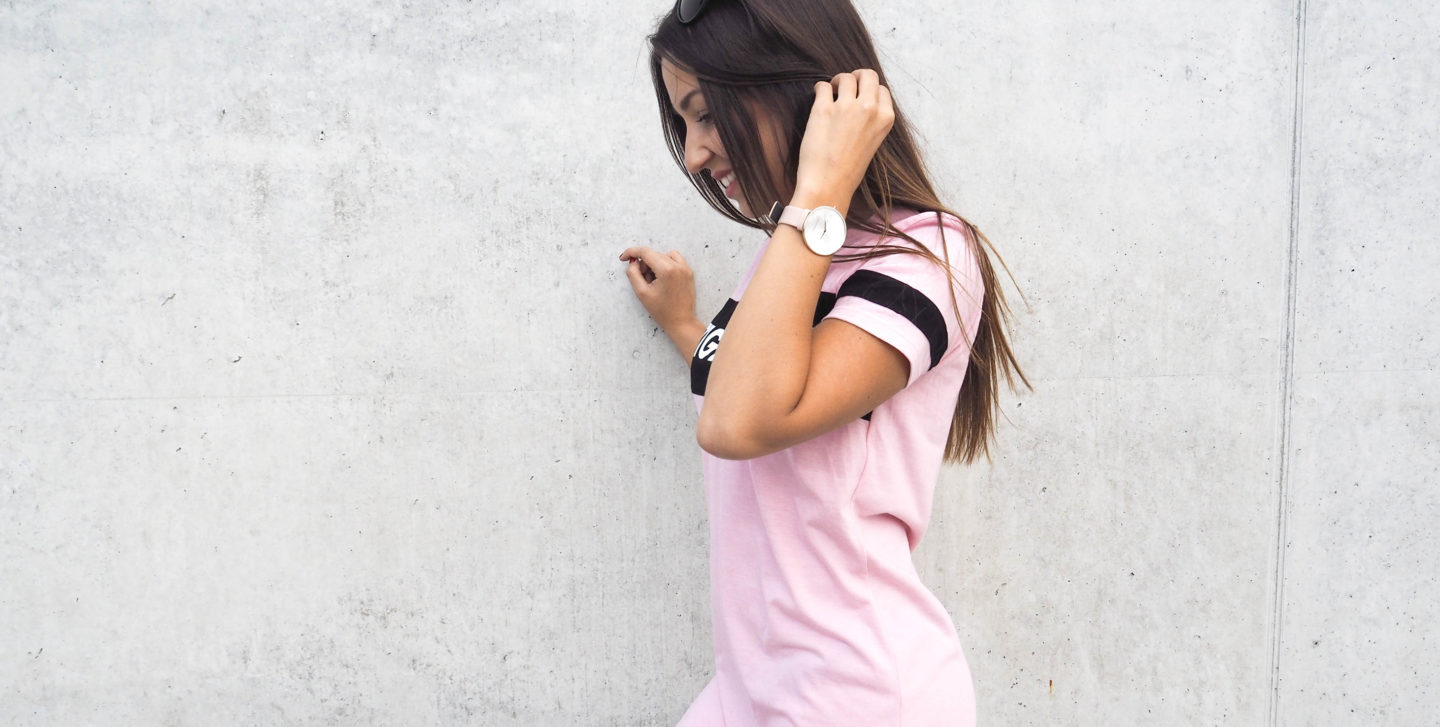 Hey guys,
I'm Patricia and a 33-year old german lifestyle blogger
with a strong passion for fitness, fashion, food and wellness.
MY BLOG
It all began with fashion and fitness magazines that caught my interest. After completing my graphic design apprenticeship in my hometown, I moved to beautiful Munich, where I got the unique opportunity to work at the German Cosmopolitan magazine. For me, it was a dream come true! In fact, I became a part of the renowned women's magazine (that I used to buy and read for several years!) by designing editorial pages. Today, it's been already more than two years since I joined the Cosmopolitan team in Munich. As I am confronted with subjects such as fashion, lifestyle and beauty every day, I decided to create something on my very own. My idea was to create sort of a small "online magazine". In other words; I wanted to develop a personal blog, where I can report and write about themes that catch my attention and inspire me every day. Thus, I set up my own blog online, with fitness being my main focus.
WHY FITNESS?
Since my childhood, I am highly interested in sports. From ballet to acrobatics – I've tried literally everything. For a long time, I stuck to dancing, which is still one of my favorite activities these days. Unfortunately, I only live my passion in private or in night clubs. Earlier, I performed at championships and in music videos, but during that time I had also other hobbies that were very time-consuming. At the age of 16, I began to do fitness just for fun. Actually, it was only a year ago, thanks to my boyfriend, I started to focus on fitness more intensively. More precisely, we trained together and he showed me how to use the different fitness machines. Before I met him, I didn't do any heavy weight training and had great respect for people who did. Today, I simply love it and cannot imagine life without it anymore! Since I started to do a great amount of my exercises with heavy weights, I made great progress.
INSTAGRAM
I've been a content creator for several years now. Before, I had absolutely no idea that Instagram could take on such a big part of my life. It all started off, with me spending my evenings, searching through Instagram for visual inspiration. When it comes to fitness, it motivates and encourages me to see other sporty, well-toned women and especially the ambition they have, on the way to their desired body shape. Not only do I watch a lot of workout videos, I also absolutely love healthy recipe ideas. At this point I would like to mention, that I am very realistic when it comes to my goals: I distinguish real trained body shapes from bodies that had surgery and always keep my genetic capabilities in mind. For example, it is impossible for me to get a "wasp waist" due to my anatomy. In my opinion, it is essential to know yourself and your body's limits, so you don't get hung up about them.
I am more than happy to have found a passion, that I can enjoy to the fullest and share with you guys.
I am curious about your feedback and looking forward to keeping you guys inspired and motivated!